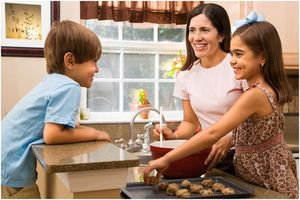 911 Pest Control provides expert pest management services to our residential clients. We know that controlling the pests in and around (the outside) of your home is of primary concern to homeowners. We will work with you to control nature's pests. We can do so in an environmentally and pest-friendly manner.
Our professionals will deliver solutions for detecting, managing, destroying and monitoring pests. We provide residential pest solutions for Ants, Bed Bugs, Rats, Mice, Cockroaches, Spiders, Squirrels, Wasps, and other pests.
Treatment methods vary according to the type of pest conditions at the property and homeowner preferences. We will inspect your property and devise the proper management and or treatment plan for your situation. We will explain all possible options and the advantages and disadvantages of these methods. We offer a wide range  of programs from the traditional spraying programs, rodent and animal trapping to integrated pest management and baiting programs for most types of pests.
Depending on the results of the inspection our service professionals will recommend a service plan to you. This may include a one-time guaranteed service or a suggestion that we include you in our residential pest management program.  All "one- time" service calls come with a written four-month service guarantee!
Please call us today at

(604) 771-2505