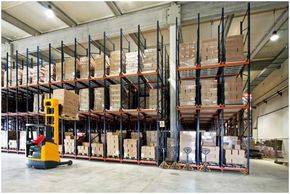 Pest control in the commercial environment presents unique challenges for business owners and their employees. The presence of any pests in a business can be embarrassing and has the potential of leading to the loss of current and potential customers.  In addition it may lower employee productivity.
911 Pest Control is devoted to working with its commercial clients to help achieve the ultimate pest protection plan. We eliminate rats, mice, cockroaches, pigeons, or any other pest problems by working together closely with you and relaying vital information to help keep your establishment pest free. Our goal is total pest elimination and we take that to heart!
Our intricate, state of the art pest elimination programs are guaranteed to work or your money back! We have been serving commercial clients for years and take great pride in our work.
100% Satisfaction guaranteed!
Please call us today at

(604) 771-2505